H
ello all! I hope you had a wonderful, beautiful, blessed, amazing
Easter
weekend. Mine was awesome, but crazy busy. Thus... the lack of posts about books. So, here is yet another catch-up post.
A
lso, I'm VERY disappointed in all of you for not voting on my poll. You have one more day! >:-(
Day 22- Favorite Book You Own
I
've decided to that since I have so many books that I own that I love, I would never be able to choose one. Also, many of them I have already featured and I want to give other books a chance. Therefore, this one is being adjusted to:
Favorite Books I've Bought Recently
T
hese would be
Water for Elephants
by Sara Gruen and
Pillars of the Earth
by Ken Follett.
B
oth books I was wary of, because they had become movies and were best sellers. That meant either they were simply people pleasers, or were REALLY good.
T
hese books are wonderful. The characters are so real and wonderful. I love the plots of both (Pillars of the Earth you could argue has several plots!) and I learned a lot from both. Beautiful!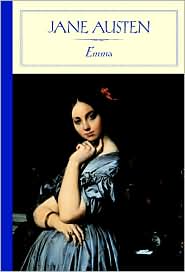 Day 23- A Book You Wanted To Read For A Long Time But Still Haven't
Emma
by Jane Austin
I
've seen the movie with Gweneth Paltrow, and one of my all time favorite movies is Clueless (which is based off of/inspired by Emma). I love Jane Austin, so I don't really have a good reason for not reading it yet. But it's in my pile of books to read.
Day 24- A Book You Wish More People Had Read
The Next Christians
by Gabe Lyons
I
guess it's more of a book I want EVERYONE to read, because it's still somewhat new. This book is AMAZING. Whether you are Christian or not, this is a must read.
I
f you are a Christian, there are a few reactions you may have. 1) Shock and disbelief. Nope... this guy is wrong. Sorry. I'm just going to close my eyes and hide in the sand because I don't like this. 2) Wow... I guess Christian America really is over. 3) YAY! I'm not the only one like this. I'm so glad Christian America is over!
I
f you are
not
a Christian... the reaction I hope you have from this book is:
S
o wait... they aren't all going to be jerks now? Hallelujah!
I
t's such a great book - go read it!
Day 25- A Character Who You Can Relate To The Most
I
have mentioned this character before, but I want to talk about her again.
Christy Miller
.
W
hen I read
Summer Promise
when I was 13... I knew Christy and I were kindred spirits. I felt the way she did about friends, boys, God, almost everything. There were times in high school when I read her books and she said or thought something that I had as well! As I got older I started to relate to her friend Katie Weldon more, however. We were both loud, boisterous, outgoing, social, had a heart for missionaries, and had a tendency to put too much on our plate at one time while never being able to keep a healthy relationship with a guy.
S
o again... thank you Robin Jones Gunn for giving me Christy and her friends!