Some of you may know, back in August (I think) I started a
book club on Facebook
. It's been a lot of fun so far. It started with people I knew and was friends with on Facebook, but then some people invited their friends and it's so awesome! Once, I was at a trivia night with a few friends and one of the girls at our table was all "Oh! I thought I recognized you! You're the girl in those book club videos!" I love it!
The way our book club works is we all request books we want to read. Then I either film myself pulling book names out of a hat or film myself putting them into an online randomizer and we pick books two at a time. One book for the upcoming month and one book for the following month. Usually we do this either in the middle or the end of the month. Then, we divide the book in half and have two discussions. The first one on the 15th for the first half of the book, and the second one on the 30th or 31st of the month for the rest. Both of these discussions I film my thoughts with questions and comments to get conversation going.
Here's an example with our January book:
January 1: Start reading
The Curious Incident of the Dog at Nightime.
January 15: Read up to chapter 163 and have discussion one.
January 31: Discussion for the remainder of the book and start requesting books for March and April
February 1: Start reading
Attachments
First week of February: Draw names for the next two books
I could just assign books for each month myself, but there is such a big variety of people who are in the club and we all have different tastes and we all want to expand our horizons, and I don't just want to be "the girl in charge", I wanted to be sure people could request what they wanted to read and this was the most fair way I could think of. In fact, the October book (
Warm Bodies)
and the February book (
Attachments
) were both my pick, so the following months I didn't put in my own requests.
However... if I were to pick all of the books myself. Here are 10 of the books I would want us to read:
The Greatest Knight
by Elizabeth Chadwick
Elizabeth Chadwick is one of the greatest (if not the greatest) medieval historical fiction writers ever. She's so fantastic and puts so much detail into her stories.
The Greatest Knight
is the book which got me into her books and it's still my favorite. I love the stories about William Marshal and I want everyone else to fall in love with him the way I have.
Never Have I Ever: My Life (So Far) Without A Date
by Kate Heaveny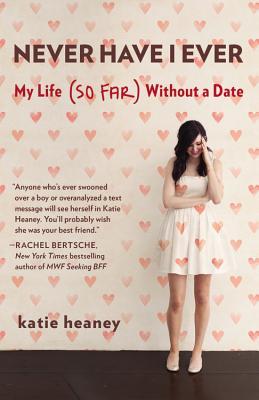 This is one of my favorite memoirs. I laughed my head off through the whole thing and I felt like she had found all of my thoughts about guys and dating and experiences and put them into a book. She and I are kindred spirits. Even if you have more dating experience than either of us have, you'll still love this funny and relateable book.
Grave Mercy
by Robin LaFevers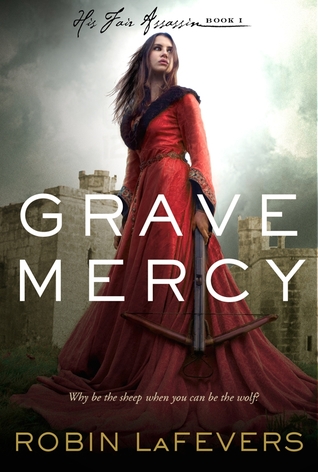 The
His Fair Assassin
trilogy has become one of my favorites. Technically it's YA, but I feel like you can make an argument that it's not. It's historical fiction with a touch of fantasy where these girls are nuns to the god of death. They aren't just nuns though - they're assassins! It's an awesome concept, but it also has some interesting views on faith and politics and history as well which I think would bring some good discussion.
Code Name Verity
by Elizabeth Wein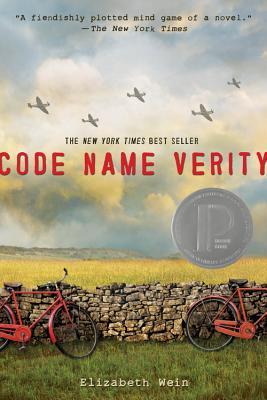 I've always had a soft spot for stories set during WWII. Maybe it's because Molly was my favorite American Girl. I don't know! This one is one of my favorites set during that time period. It focuses on two young women, one who is a pilot, the other is her passenger, and they're best friends. One of them gets caught by the Gastapo. It's so intense! This is another one where technically it's YA - BUT IT IS SO NOT YA.
Cinder
by Marissa Meyer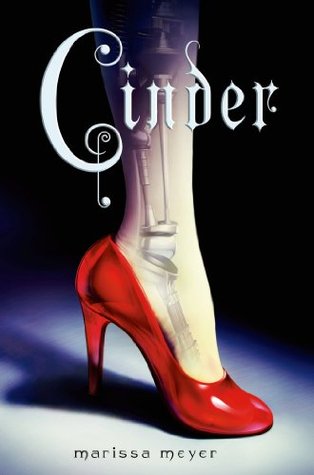 It's a dystopian version of Cinderella where she's part cyborg. How awesome is that? If you're not into the whole dystopian thing - think more along the lines of
Firefly
vs.
Hunger Games
or
Divergent
. The
Lunar Chronicles
series is fantastic and I love how they're fairy tale retellings but are still entirely their own story. I also might be plugging this because the newest book,
Fairest
, comes out TODAY! (Yes, I'll be going to the book store after work. Why do you ask?)
Interview with the Vampire
by Anne Rice
If you've been around here for awhile, you know I love me some fantasy/supernatural/vampires. I am completely in love with Anne Rice's writing and if you want to know more about contemporary vampire fiction and pop culture, you HAVE to read this book. Any of the books in
The Vampire Chronicles
are wonderful. But might as well begin with the one that started it all. Also, I saw they have been given new covers and they're so pretty!
My True Love Gave to Me
edited by Stephanie Perkins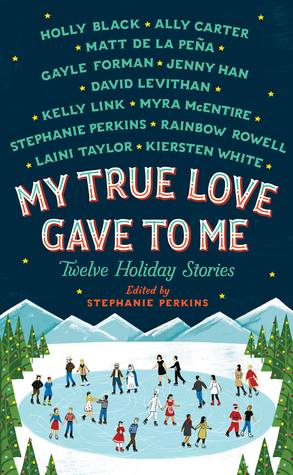 Obviously, this would be a December pick. I think it would be fun to read for a book club because it's a bunch of short stories, so it's easy to get through. Because I know people don't have a lot of time during the holiday season, and I think people would want something fun and light to read. This is a perfect holiday book because it really is a HOLIDAY book and not just a Christmas book with the word "holiday" in there to be politically correct. It's diverse, fun, sweet, and I think with all of the stories there would be a lot to talk about in discussions.
The Turn of the Screw
by Henry James
I had to do a scene from the play adaptation of this book back in college and to prepare I read the book. (It's pretty short.) I loved this play and I loved this book. The characters are fascinating and the story is delightfully creepy.
The Cuckoo's Calling
by Robert Galibrath (JK Rowling)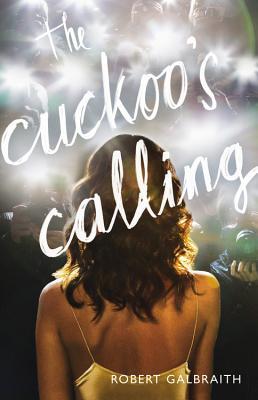 A big part of this pick is because I still have to read it. But come on, I have to stick the queen in there somewhere, right?
Neverwhere
by Neil Gaiman
The last year or so I've gotten into the writing of Neil Gaiman and he's so brilliant. This was the first book I picked up by him and I think it's a great introduction into his writing style.
If you have a book club, or if you are/want to be in one, which books would you want to read?
Linking up with the Broke and Bookish for
Top 10 Tuesday.