This week is going to be/is stressful for me. There's a lot going on at work and it's basically been stressing me out. When it's all over I'll explain... but for the time being just keep me in your prayers.
So when I saw that Emma Approved premiered on YouTube on Monday....
MY DAY GOT SO MUCH BETTER!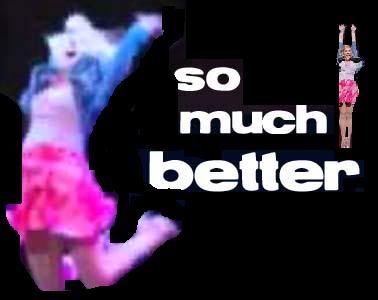 I saw Legally Blonde the musical this weekend... so everything comes back to that show.
What is Emma Approved you ask?
Do you all remember when The Lizzie Bennett Diaries (YouTube's version of Pride and Prejudice) was on YouTube and it was amazing? Now they're doing Emma!!!!!
Emma's Twitter Logo
The moment I saw the link I shared it with one of my best friends and we watched ti at the same time and squealed like the crazy girls we are. I then fan-girled all over the internet. I might watch it over and over again.
At last... Mondays and Thursdays will be good again.
If you are a fan of Jane Austen, you HAVE to watch these videos. The Lizzie Bennett Diaries were phenomenal, and I have high hopes for Emma Approved.
If you aren't familiar with Jane Austen's books, this is the perfect way to get started! I know of a lot of people who had never read or seen Pride and Prejudice and the LBD were what got them hooked.
So... are you fan-girling just like I am? Did this news make your week SO MUCH BETTER THAN BEFORE? Were you a fan of The Lizzie Bennett Diaries? Will you watch Emma Approved? What did you think of the first episode?
Tell me all in the comments!