It's time for ten more books with
Broke and Bookish
!
Today I'll be listing the top ten books that made me swoon. (In no particular order.)
Warm Bodies
by Issac Marion
Yes, I realize I'm probably the only freak in the world who thought a zombie love story was swoon-worthy. But seriously, I loved this book and I wanted R and Julie to be happy forever!
The Night Circus
by Erin Morgenstern
With
The Night Circus
, you will not only swoon over Marco and Celia's love story (and WOW will you ever along with a couple other story lines) but you'll also be swooning over all of the other characters and the magical world Morgenstern created.
The Time Travelers Wife
by Audry Niffinger
Henry isn't your typicaly swoon-worthy guy. In fact, he's almost an anti-hero. But just like Clare, I loved him and totally fell for this story. Their relationship I feel is real in spite of all of the time travel.
Pride and Prejudice
by Jane Austen
Um... Darcy. Do I need to say more?
Fangirl
by Rainbow Rowell
I can't express how adorable this book is! Levi and Cath are completely adorable and so good together. Along with a few others, I know you all have heard me squeal about this one before. But it's fantastic. I love Rainbow Rowell and she knows how to write a perfect and adorable love story.
Anna and the French Kiss
by Stephanie Perkins
Paris! Boarding school! Cute guys with accents! I mean... HOW CAN YOU NOT LOVE THIS ONE? (And special shout out to
Lola and the Boy Next Door
by the same author because that was was fantastic too.)
The Christy Miller Series
by Robin Jones Gunn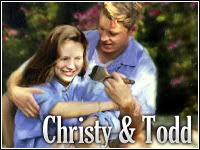 If you want a YA Christian romance, go here. It's kinda unrealistic and cheesy and hit you over the head with the Bible at times... but I love it anyways. Yes, it did slightly mess up my expectations about relationships, but I adore all of the love stories in this series, along with her other books.
The Mortal Instruments/The Infernal Devices
by Cassandra Clare
Yes... technically this is two book series. But it's the same world and just go with it. By now, I will admit I'm getting tired of the Clary/Jace story because I think they've come full circle, but I was all about it at the begining and there are a few other love story lines in the series that I can't wait to find out what happens! Then with the
Infernal Devices
, I haven't finished the trilogy yet, but I loved it in the first one!
A Voice in the Wind
by Francine Rivers
If you want a more adult Christian romance, go no furter than Francine Rivers. I was going to talk about her book
Redeeming Love
, but I've talked about that one on this blog before and haven't mentioned
The Mark of the Lion
trilogy much wich is just as good if not better. Marcus and Hadassah are fantastic together! I love the journey they make together in this book and it continues on in the second book.
Scribbler of Dreams
by Mary E. Pearson
I had almost forgotten about this book until was searching my Goodreads profile to find another swoon worthy book. I read it back in high school and it's basically a modern-day
Romeo and Juliet
without all of the death and it really WAS about the love story vs. the original one where people only THINK it's about the love story. But that's another rant for another time. I remember I devoured this book when I read it and immediately shoved it into the hands of my friends. My one friend Jenni said it was one of those books with a beautiful writing style that should win awards, but sadly never did.
Which books do you swoon over?