Emmy's Note: You might remember Meghan from last month - she was my sponsor swap buddy for February! I was so excited when she said she would guest blog for me this month. She saw the post written by Leah and emailed me almost immediately after. How awesome is that? I simply love this post. It shows that sometimes you can find a beautiful friend in the most unexpected of places. Meghan blogs at They Call Her Meghan and Tweets @TheyCallHerMeg AND I am guest blogging over there today!
Also- don't forget that next week is April (crazy!), which means that we'll have a new theme of the month, and I'll be looking for a new sponsor swap partner. Check out the contribute and sponsor swap pages for more details.
I
hated her at first, I'll readily admit this, I HATED her, and I can honestly admit that, because she knows it, and she's one of my best friends anyways.
M
y dad had to work one night, and his regular babysitters were all busy, so he had her watch us. I threw a fit, and it was really bad, considering I was like 7.5 when I first met her.
H
er and my dad dated until I was 8.5 or so, and I can remember the day vividly that he went to pick out the ring and how he told us he was going to propose to her that night. I don't remember how I felt, but it wasn't with extreme hate like it was when I first had to meet her.
F
ast forward to the summer before my 8th or 9th grade year (not certain which one it was), she was scheduled to have surgery, and I was deadset on being there, by this time we were really close, and it was just something I had to do for her.
W
e started really becoming good friends my sophomore year of high school, she was the one I would go to for just about anything. She would make me laugh, dry my tears when I cried, listened when I talked about random crap, and I did the same for her, she doesn't open up easily, and we just had this comfort about us.
I
n junior year, I had two study halls and she worked at a desk job, so we emailed back and forth about everything, weekend plans, annoying things my Mom did that made me mad, job stuff that left her stressed, whatever.
B
y senior year, I considered her a best friend, actually, it was in junior year that I realized this, but in senior year, it was when I leaned on her the most. My mom and I and my stepdad and I were fighting constantly, I would call her crying needing her love and support, and she would always let me know she was praying for me and that she was always there for me. By the second month of senior year, I was positive that I was moving out to my Dad's after graduation.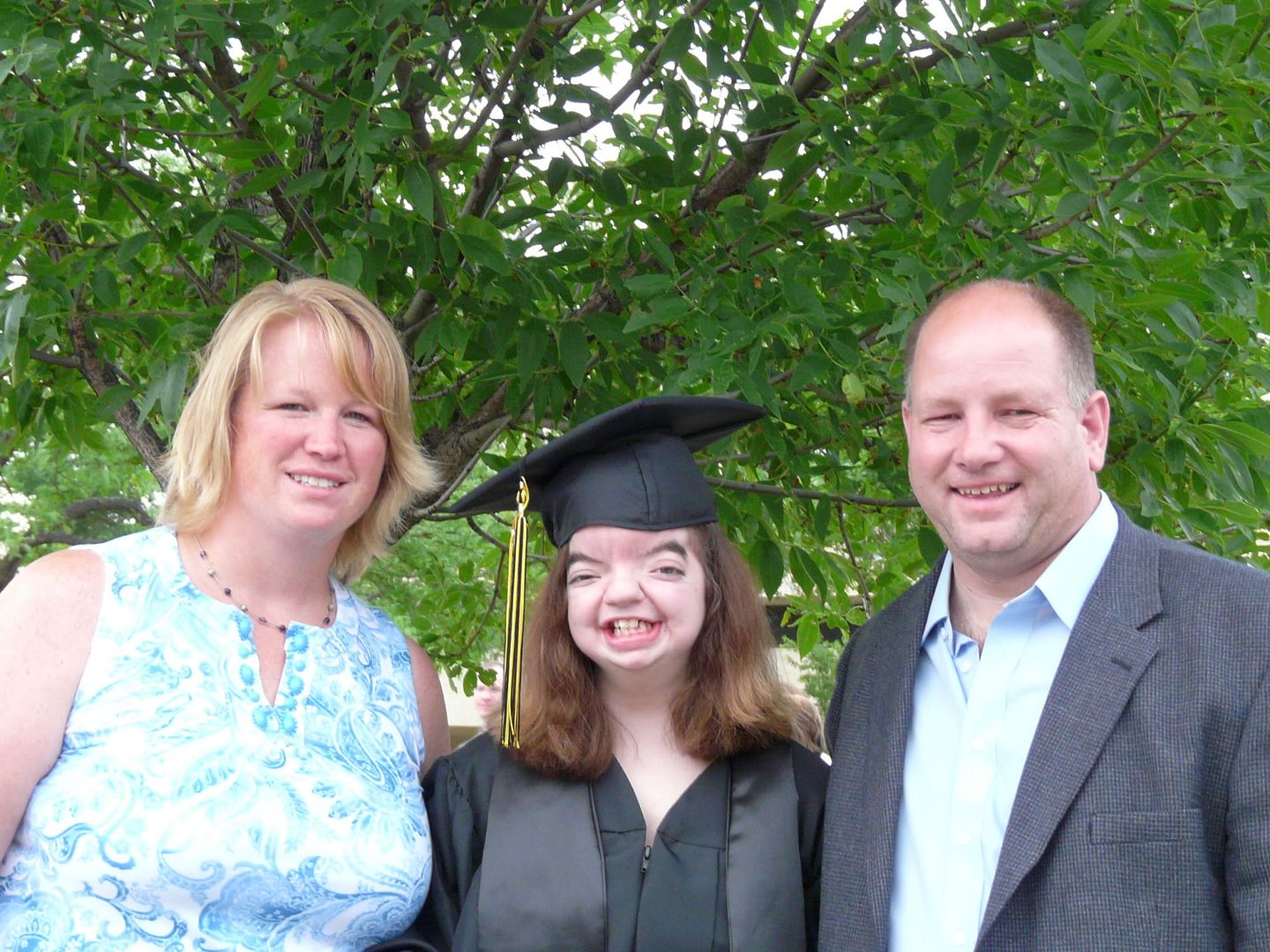 G
raduation came around, I got a job about ten minutes away from Dad and Lynn's house and Lynn and I are even closer now, we just click. She tells it how it is, and I need someone like that. I've done crap that she doesn't like and she's done crap that makes me mad, but she's my best friend(one of them anyways), and she is just a great person.
T
o my stepmomma, my Days buddy, my rock, my prayer warrior, my tell everything to person, thanks for being a great woman of God to look up to, and I couldn't imagine my life without you!