S
o... I want to continue discussion about Kony and Invisible Children. The last few days I've been learning a lot more about both and I would love to hear everyone's opinions.
I
t shouldn't come as a shock to you all that I make decisions and take action based on what my heart/emotions tell me. I feel something or my heart starts getting tugged at - I do something in reaction. That's just how I'm wired. It's my greatest strength, but it can also be my greatest weakness because I don't always know all of the information.
T
hankfully, I know people who use their heads more than I do. ;)
A
friend of mine shared this article about Invisible Children with me in response to the KONY 2012 campaign. I haven't decided if I agree with what they are saying or not, but it raises some good points. I would love for you to share your thoughts!
http://siena-anstis.com/2012/03/07/on-invisible-childrens-kony-2012-campaign/
S
ome other sites to check out are...
http://paigebaker.blogspot.com/2012/03/kony-2012-harm-or-good.html
http://justiceinconflict.org/2012/03/07/taking-kony-2012-down-a-notch/
http://www.washingtonpost.com/blogs/blogpost/post/invisible-childrens-stop-kony-campaign/2012/03/07/gIQA7B31wR_blog.html
http://fishingboatproceeds.tumblr.com/post/18888907871/kony-2012
N
one of this is to say that the Kony 2012 campaign or Invisible Children are wrong or anything. I fully think their hearts are in the right place, and at the moment I can't really see any other way that us "average Joes" can help. But I also want to encourage everyone to do research and see all side of the story as well.
S
ome of my own thoughts that I've been having...
I
don't like war. Not that there really are many people who are all "I LOVE WAR", but when I see videos like the Kony2012, or read books like
The Hunger Games
, all I can think about is how much I hate war.
I
understand that it's one of those necessary evils. It's part of our world and war will always be there.
T
hat doesn't mean I have to like it.
T
ake
The Hunger Games
for example. (If you haven't read the whole trilogy, I apologize for any spoilers.) You know The Capital and President Snow needs to go down. You want them to be destroyed. Having a revolution and a war are really the only ways to do that.
T
hat doesn't mean it isn't sad.
I
n his book,
Searching for God Knows What
, Donald Miller states it best:
I hate war, to be honest. I hate one side against another.
...the our team is better than your team mentality will always fail.
War is awful. I don't know whether it was right or wrong, what we did in Japan, but I know it was awful. I realize it ended the war, and I know it saved lives in the long run, and I know about Hitler, and I know Japan wanted half the world, but that doesn't mean we shouldn't mourn war anyway, that doesn't mean we shouldn't feel a grief at the terrible ways conflicts are negotiated in a world absent God.
I
'm all for justice. I'm all for Kony's army and the corruption of the Ugandan government to stop. We need to do what it takes to stop it.
H
owever, I do want us to realize that war, death, and violence is sad. We are allowed to mourn and grieve over it.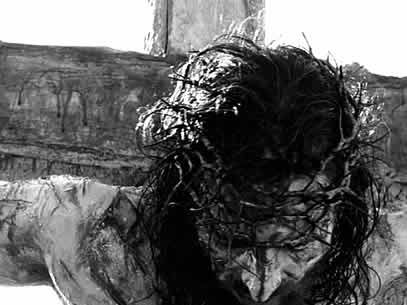 I
also want us to remember that Jesus died for the Konys, Stalins, Bin Ladens, and Hitlers. As much as we hate to think about that - he did. Because with Jesus,
the bad guy wins.
I'm not saying that they are in heaven - I honestly have no idea if they are or not. That's between them and God.
Y
es- fight for justice and the rights of all humans.
B
ut I do want us to remember that Jesus died for Kony too.