One of my best friends is traveling to Italy and Germany with her family at the beginning of June. (Without me! How dare she abandon me for like 10 days????) We were chatting at Starbucks last week and she asked me for some recommendations for books to read while on the plane. She wanted something fun and light to read and not wanting to be overwhelmed with sadness and thinking crazy deeply.
I completely agree with her about books to travel with. Especially when you're going to be on a busy and crazy trip like she is. Also, being on vacation you are relaxing and having fun. I feel like your reading material should be the same.
So, here are 10 books I'd recommend for while traveling. They are fun and light and wonderful in all of the best ways possible.
Something Borrowed
by Emily Giffin
This is a perfect book for summer and vacations. It takes place in the summer, it's full of friends, love, and having affairs with your best friend's fiance! Also, plot points happen while on the beach in the Hamptons. If that doesn't scream summer vacation, I don't now what does!
Pride and Prejudice
by Jane Austen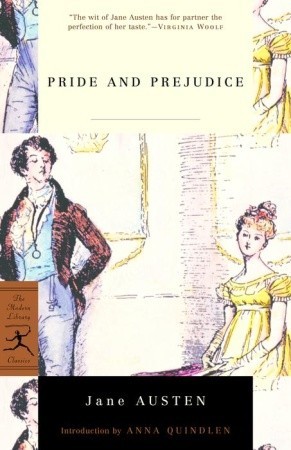 Or other books by Jane Austen really. They aren't exactly "light" reads - but they can be super fun, sweet, and romantic. Especially if you're already familiar with the stories.
Ministry of Peculiar Occurrences
by Pip Ballentine and Tee Morris
I love this series! If you like science fiction/steampunk you will too. I love Book and Braun and their witty banter back and forth with their crazy adventures.
Twilight
by Stephanie Meyer
Hear me out before you judge.
Something light that you can breeze through without much thought and if you happen to lose it while gallivanting about your vacation? Um... Twilight. No, it's not quality literature. Yes, there are a lot of things wrong in the story. But it's fun. It's like cotton candy and we all know calories while on vacation don't count.
If you really can't stomach
Twilight
, go for
The Host
which is still very Stephanie Meyer but I personally think was better done.
Anna and the French Kiss
by Stephanie Perkins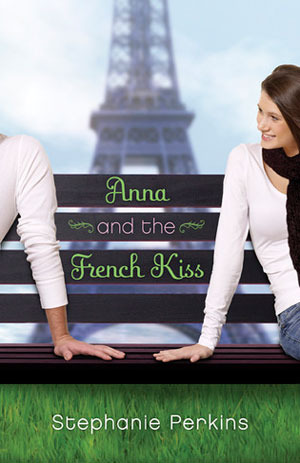 This is one of my favorite books to share with people. I actually read this on the plane on my trip to Orlando last year. It was fun, cute, sweet, and full of "squee" moments. Also, it takes place in Paris. So, it's perfect for travel.
Mix together a quarter life crisis, geek life, coming of age, and a love story which is basically what
Sleepless in Seattle
tried to do but way cuter vs. creepy and you have
Attachments
. I read this book earlier this year and it's so adorable and wonderful. If you want a book that's more YA - go for
Fangirl
by the same author.
The Hobbit
by JRR Tolkien
As awesome as
Lord of the Rings
is, it's pretty hefty for travel.
The Hobbit
fits the bill perfectly though! It's all about Bilbo leaving his home to go on an adventure with a bunch of dwarfs. It's cultural and classic, but a fun read too. Besides, they make pocket versions of the book which will fit wonderfully into your carry-on.
The Two Princesses of Bamarre
by Gail Carson Levine
This is actually a childrens book, but it's really cute. It's about a young princess who leaves her home to find a cure for the deadly sickness her sister had gotten.
Never Have I Ever (My Life So Far Without A Date)
by Katie Heaney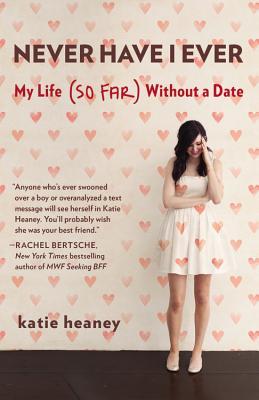 This one is a memoir/non-fiction book and it's fantastic! Even if you have had a million dates and relationships, you'll probably still be able to relate to Katie's lack of luck with guys. I laughed so hard while I read this because I completely understood where she was coming from and felt as though she and I were basically the same person. No matter what your relationship status, you'll love this one. Also, she's super sweet on Twitter.
Peter Pan
by JM Barrie
Another children's book, but a classic. Besides, while we've all seen the many film and TV adaptations of the story, when was the last time you actually read the original?
Second star to the right and straight on 'til morning!
What are your favorite travel/vacation reads?
Linking up with
The Broke and Bookish for 10 on Tuesday
!