Recently on Facebook, I found
this article about 15 Book as Enchanting as Harry Potter
. Naturally, my curiosity got the better of me and I had to see which books they suggested. It was a good post and I wanted to share my thoughts. I've read some of the books on their list and I am going to share with you my opinions on said books and if they are as enchanting as
Harry Potter
as they claim.
For the record, nothing is as enchanting as
Harry Potter
, so let's just get that straight.
Just reference this very accurate meme.
The first book they mentioned, I was so excited they put on the list because it is one of my all time favorites. I'm talking,
Harry Potter
is first, this one comes in a very close second.
The Night Circus
by Erin Morgenstern
This book -THIS BOOK- is so beautiful and lovely and enchanting and magical. This book gets me. Seriously, I read this book and in my head I'm all "YES. This is me."
But I do know it's a very different writing style and it's not everyone's cup of tea. But if you do read it, and you don't like it, just lie to me and say you did. That way I won't cry.
American Gods
by Neil Gaiman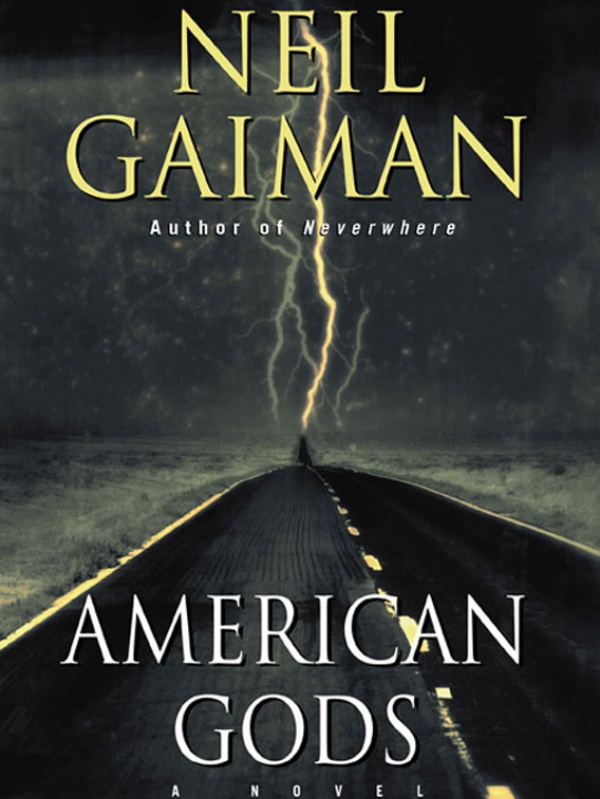 In just that last few years I've become a fan of Gaiman. I wish I had started reading his books sooner because they are so wonderful and fantastic! However,
American Gods
is not the book I would have picked for this topic. Don't get me wrong - it's a great book! (In fact, I've heard rumors of it becoming a TV series.) I really enjoyed it. The books I'd pick for this topic though by him would have been
Neverwhere
(my fave),
Stardust
(so enchanting and quirky!), or
The Graveyard Book
(one of his middle grade books, but so wonderful!).
The Horse and His Boy
by CS Lewis
Now, it's been awhile since I've read the entirety of
The Chronicles of Narnia.
But
The Horse and His Boy?
Really? From what I remember, this was my least favorite out of the series. So, let's just put all of
The Chronicles of Narnia
on this list, okay?
The Princess Bride
by William Goldman
A classic! Granted, most people just know the movie, which is just fine because it's amazing and brilliant and hilarious. But the book is awesome too.
A Great and Terrible Beauty
by Libba Bray
I'm really glad this author is getting a shoutout! I really enjoyed this trilogy, and in fact, it's one of my sister's all time favorites. It's interesting, and dark, there's magic, and a girls boarding school. The same author is also working on a new series called
The Diviners
and the second comes out later this fall.
Ready Player One
by Ernest Cline
Okay, I haven't actually read this book yet. But I've heard nothing but good things and if you are a gamer this is the book for you.
Fangirl
by Rainbow Rowell
This book - THIS BOOK YOU GUYS - is SO SO GOOD! This is one of my all time favorites by this author. I could read it over and over again.
It's the perfect book for the recovering
Harry Potter
fan. Or the fan who will never let go. Like myself. Or for people who live on the Internet and don't know how to interact with real humans. THIS BOOK UNDERSTANDS US. It's cute, funny, awkward, romantic, and touching. Also, Rainbow Rowell is coming out with a new book
Carry On
which is the fanfic the main character (Cath) in this book wrote. How awesome is that?
Also - were you a Draco/Harry shipper back in the day? Your time has come!
The Cuckoo's Calling
by Robert Galbraith
Okay... another one I haven't actually read yet. But it's on my shelf and I plan on reading it soon! Also, I've heard it's awesome. Even people who typically don't enjoy mysteries have liked this book. So, I'm really excited to read it and see how the queen (JK Rowling) does in this other genre.
Some others I'd add to the list:
The
Throne of Glass
series by Sarah J Maas
I discovered it just in the past year and it's ruined my life in the best way possible and the fourth book is being released September 1. I want time to go faster so I can read it. I also tell people, while the first book is good, the others are even better. So, if the first one isn't your all time favorite, just keep going.
Also, I might have a girl crush on the main character Celeana Sardothian. There - I SAID IT.
The
Paper Magician
trilogy by Charlie N Holmberg
I also discovered this trilogy in the past year and fell in love! It's magical, there's a school, romance, scandal, adventure, and no love triangles. What more could you want in a trilogy?
The Dresden Files
by Jim Butcher
Urban fantasy at it's finest. Friends of mine who knew how much I loved fantasy recommended this series and I'm so glad they did! If you haven't read this series yet, get on it right now.
The Lunar Chronicles
by Marissa Meyer
It's retellings of fairytales in a futuristic dystopian society. But instead of
Hunger Games
or
Divergent
, think more
Firefly.
The final book is being released in November and I'm outrageously excited.
What are your thoughts? Have you read any of these books? Have you read the others on the list that I haven't? How do you think they stand up for us
Harry Potter
addicts who want more? Are there others you'd recommend?