I have this problem where I buy brand new shiny books that are just oh so pretty and seem wonderful, or I re-read the Harry Potter series again.
Which... really don't seem like problems. At first.
Until you see all of the other books sitting on my bookshelf/my iPad which haven't even been touched.
Do you see the problem now? I keep getting new books or re-reading Harry Potter when there are A TON of books I haven't started yet which are begging to be read.
These are the top 10 books on my bookshelves/iPad which have gone un-read for far too long:
Wuthering Heights
by Emily Bronte
I've seen one of the movie versions on Netflix and it's an interesting story and a classic. I should read it already! But nope, it's just sitting there sadly on my Kindle app untouched.
Let the Sky Fall
by Shannon Messenger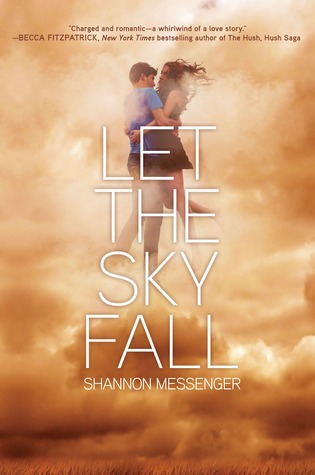 I don't even remember when I downloaded this book. It had to been at least two years ago. I can't even remember what it's about, which I guess is a sign maybe I shouldn't read it. But I paid the money for it and there was a reason I thought I wanted to read it- so surely I have to get to this one eventually.
Order of Darkness
by Philippa Gregory
Apparently, the series is called
Order of Darkness
and the first book is
Changeling.
Whoops. That's not what it says on my Kindle app. Unless the edition I have has multiple books in the series. But I wouldn't know that because I haven't read it yet. I bought it because I really loved
The Other Boylen Girl
and I wanted to see what she did with YA fantasy.
The Cuckoo's Calling
by Robert Gailbrath (JK Rowling)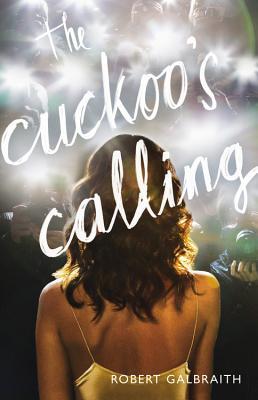 This one makes me feel so ashamed. It's JK ROWLING! I read
The Casual Vacancy
and I did enjoy it. Surely I'd like this one too - and I've heard it's awesome! I have this book both on Kindle AND in hardcover. I don't know why I haven't read it. I'm sorry Queen Rowling. I will read this book - I PROMISE.
The Thornbirds
by Colleeen McCullough
This one is an all time favorite of one of my closest friends. In college we watched the mini-series together and she told me how much better the book is an I can't tell you how many "sexy man of God" jokes we made over the years because of this story. I found it at a bargain book store awhile ago and picked it up because I was like "I owe it to my friend to read her favorite book!" Have I read it yet? Nope.
The Once and Future King
by TH White
This book was recommended to me for my
Favorite Books Project
(which I need to pick back up again) and I bought a copy awhile ago because I love me a good King Arthur story. Now it's just collecting dust.
The Passing Bells
by Phillip Rock
I was browsing around Barnes and Noble one day (as I tend to do pretty often.. especially when I lived in Missouri because the one there was attached to the mall and just so GOSH DARN CONVENIENT!) and saw this book. It was recommended to people who liked Downton Abby - and I love me some Downton Abby! Have I started it yet? Nope.
White Oleander
by Janet Finch
This is another book which one of my close friends LOVES and is one of her all time favorites. The copy I have is actually an old one of hers. It's old and beaten down and taped up (which I love) and she thought she had lost it so she bought a new copy. Then, one day as I was helping her move to a new place, she found her old one and gave it to me with the hopes I would read it someday too.
I'm an awful friend.
Shadow and Bone
by Leigh Bardugo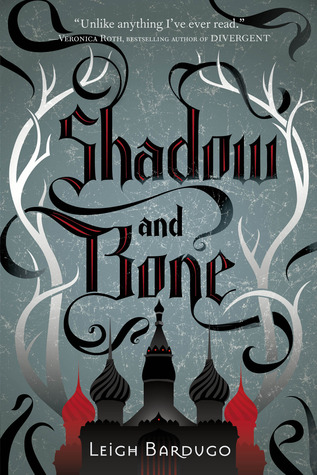 What feels like FOREVER ago I picked this one up at Barnes and Noble, probably with a Christmas gift card or something, and it's only been touched when I rearrange my bookshelves. So many people have read it and said it was good and I'm sure I'd love it. Why I haven't started to read it, who knows?
The Outlaw Knight
by Elizabeth Chadwick
If you've been around here for awhile you know I LOVE Elizabeth Chadwick. She's the best medieval fiction writer I've ever read. (I can't even look at World Without End by Ken Follett now. I tried to read it and just... UGH so many inaccuracies!) This book is a follow up to one of her previous novels and for some reason I just never got around to reading it. This is the only Chadwick book I own which I haven't read and I don't know why. I'm hoping to read it while I impatiently wait for the next installment in her Queen Eleanor of Aquitaine trilogy.
There are way more unread books sitting on my shelves and my iPad, but these are the biggies.

What books do you own which you've been meaning to read but haven't gotten to yet?

Or...

Which one of these do you think I should pick up first?