One of the perks of working part-time is that I get A LOT of reading done. I've actually read nearly 40 books so far since January. Here are my favorites so far:
Dark Triumph
(#2 in
His Fair Assassin
) by Robin LaFevers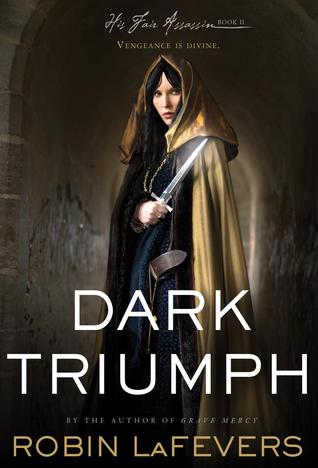 I started this trilogy last year and WOW! It's incredible. I mean... assassin nuns. ASSASSIN NUNS. The second in the trilogy was a bit darker than the first (which was already kinda dark since the whole thing is about nuns who serve the god of death) due to the back story of the main character. There was definitely a bit of an ick factor which took a little while to get over. However, it works out well and it was fantastic. I can't wait for the final book in this trilogy to be released later this year.
Never Have I Ever (My Life So Far Without a Date)
by Katie Heaney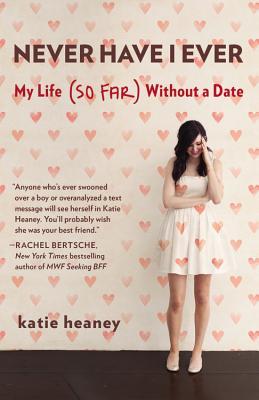 I've mentioned this memoir before and can't stop telling people to read it. Just... go do it.

Daughter of Smoke and Bone Trilogy by Lani Taylor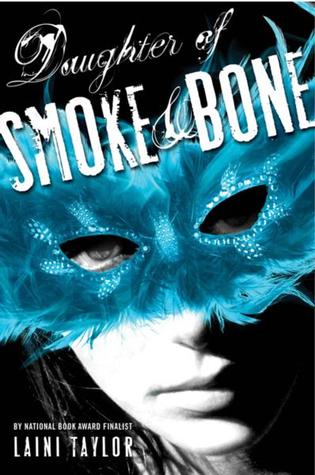 I can't believe how long it took me to read this trilogy. I bought the first book almost a year before I finally picked it up to read it and WOW. I know technically this is three books, but trust me when I say once you pick up the first book you'll be grabbing the next one right away.
Cress (#3 in The Lunar Chronicles) by Marissa Meyer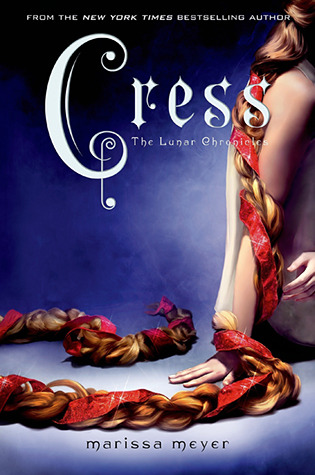 I am in love with
The Lunar Chronicles.
It's such a unique twist on fairy tales and the futuristic world genres. It's fairy tales - but those aren't completely what the series is about. It's the future - but it's not like
Hunger Games
or
Divergent.
Honestly, think more along the lines of
Firefly
when you are reading this series. I think so far,
Cress
has been my favorite!
The Janus Affair
(#2 in
The Ministry of Peculiar Occurrences
) by Pip Ballentine and Tee Morris
This steampunk series is so much fun! I've talked about it before and I'd love for more people to get into this series. I really liked the first in the series,
Phoenix Rising
, but I loved the second installment even more!
Attachments
by Rainbow Rowell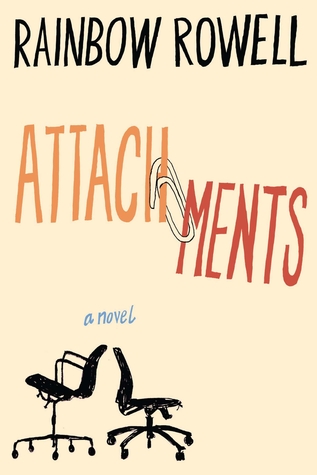 Why wasn't this book more popular when it first came out? It's Rianbow Rowell's first novel (so pre
Eleanor and Park
) and from what I know, this author didn't become popular until
Eleanor and Park
. Although, thankfully, more and more people are reading this one thanks to their love of Rowell's other books. This one was adorable! It's also written for adults vs. YA.
Code Name Verity
by Elizabeth Wein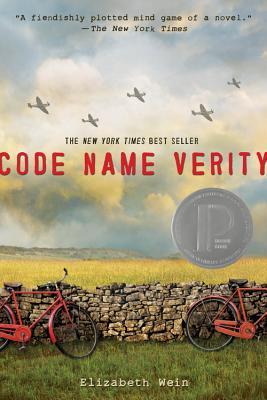 I'm a sucker for a good WWII story (thanks to my childhood of reading the
American Girl
books) and a story about best friends. This one is both. Technically, it's YA. But honestly- it's not. It's intense but wonderful and be ready to weep.
How I Paid For College
by Marc Acito
This is another book I've mentioned a few times on this blog. Basically, if you love musical theatre, a good laugh, the 80's, and a coming of age story, read this book. Be prepared to have show tunes stuck in your head. "Rivers belong where they can ramble..."
The Infernal Devices Trilogy
by Cassandra Clare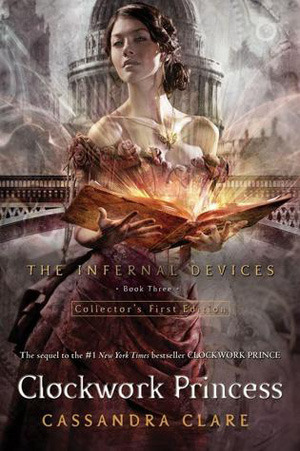 Again, technically this is three books. But just... all three are just so good! I know other people's complaints about Cassandra Clare, and they are totally valid. I have to say though that I liked this spin-off trilogy more than
The Mortal Instruments
and I've been pretty vocal about my love of the character Jem.
City of Hevanly Fire
(#6 in
The Mortal Instruments
) by Cassandra Clare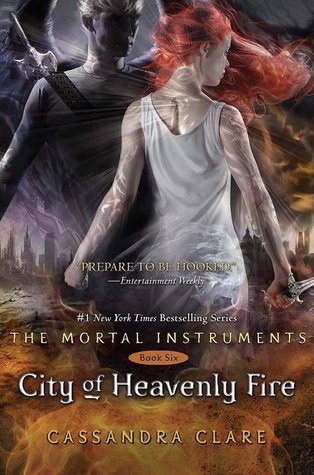 I know... another Cassandra Clare novel, and after I just admitted I liked the other series more. However, I feel like this conclusion is one of my favorite in
The Mortal Instruments
series. Maybe it's because of the tie-ins with the trilogy, or maybe I just felt like it was a good ending. I don't know. But I ate this one up!
What are some of your favorite books you've read so far this year?
Linking up with The Broke and Bookish for
10 on Tuesday
!