T
hey say that admitting you have a problem is the first step right? Although I'm not sure if people sit around in a circle admitting their issues for the addiction I have.
B
ut yes... I do have a problem. It is an addiction that I have been fighting my whole life and I just can't seem to stop or take control of it.
I am addicted to the written word.
I
t's true. I remember I loved books even before I knew how to read. When I was in pre-school I remember coming home complaining to my mom that they hadn't taught me how to read yet. All I knew were individual letters. It was quite frustrating to my little 3-4 year old mind. Having my mom read me bedtime stories simply wasn't enough. I had to read them for myself!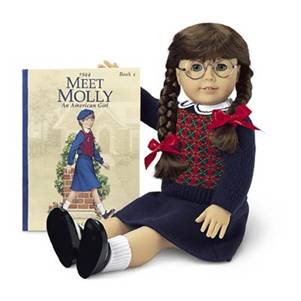 H
ow was I supposed to feed my addiction to books if I couldn't read them?!?!?!?! GAH! Silly teachers. (Although I did, and still LOVE my pre-school teacher.)
A
s a child, did I go outside and play in the grass? Nope. Not so much. I would rather sit inside with an American Girl book and learn what it was like to live in the past. (We owned pretty much every American Girl book ever made at the time.) Granted.... I have brittle bones so playing outside would probably cause me to break. But that's a minor detail.
I
loved spending a beautiful summer afternoon wandering the halls of my neighborhood library piling book on top of book on the pile on a table. Then having the terrible task of needing to narrow it down because we couldn't carry them all home with us. Summer was the best time to go to the library because I had plenty of time and they had a better selection than my school did.
A
lthough the book fair that came to my school every spring was like releasing a child in a candy store.
D
id you have to do Accelerated Reader when you were in Elementary school? I did. Most of the kids in our school HATED AR. I LOVED it. Earning my points for each term and getting enough points for the trip to Haunted Trails at the end of the year was never a problem for me. The only time it was a problem for me was when I was too busy reading books that were not on the AR list at the time to read what I was supposed to be reading. There were even times in class teachers had to remind me to put my book down and pay attention. I was the crazy girl who decided that reading
Gone With The Wind
(about 1000 pages long) in 7th grade was a brilliant idea.
I
t was in 8th grade I met one of my best friends. Christy Miller. I can't even begin to tell you how God has worked through Christy Miller in my life... she and her friends have been there for me almost as though they were real people. Part of me still wants to marry Todd.
Then in high school, miracle of miracles happened...
Borders came in and was only a few minutes drive from my house.
Cue Hallelujah chorus.

O
h what a glorious store that was. Books, books, books everywhere! They were even in the elevator! This only made me want to read even more books. You would think that having to actually BUY them myself would hinder me. Nope. I was soon having to face the dilemma of picking up piles and piles of books with every trip to Borders and having to pick out only a couple to bring home.
I
still took my novels with me to school and read them in class when I had the chance. I remember once my freshman year of high school I was reading a book and when I looked up my friends were staring at me.
Me: What?
Friend: It's really fun to watch you read.
Me: Why?
Friend: Because your face gets so into it! I can tell what's happening in the book because of the look on your face!
I
've always been one to wear my heart on my sleeve. And yes... books are part of my heart.
I
also remember when we had to read
Romeo and Juliet
in high school. We would read it out loud in class and stop periodically to explain what was happening in the play. I felt as though they were too slow and continued to read ahead of everyone else - but it was OK in my eyes because I had already read
Romeo and Juliet
so I knew what was happening. So what if I wasn't paying attention in class?
I
t was also in high school that I discovered who I will always refer to as "the other man in my life."
Isn't he amazing?
C
ollege was frustrating because I was so busy reading the books I needed to for class instead of the ones I truly wanted to read. But then... I learned of non-fiction Christian books.
Donald Miller
Brennan Manning
Rob Bell
Brian McLaren
Staci Eldredge
Leonard Sweet
O
h these people have taught me so much....
B
ut now, that I am out of college, novels have taken over once again. The staff at
Barnes and Nobl
e know me, and don't even bother asking me if I need help because they know that I know my way around. I have conversations with people at the register about my opinions on Rob Bell's
Love Wins
or which vampire or ware-creature I'm rooting for Sookie Stackhouse to end up with. One girl and I even have an inside joke about me setting off the alarms at the store.
(And no, it's not because I steal books...)
I
even have started to love audio books. When I have to take a long road trip I often stop by the library to consult PM2's wife (who is in charge of the library- how lucky AM I?) and see what she would recommend. Seriously, hearing some of your favorite novels in audio brings it into a whole new light!
A
nd now here I am... with a hopeless addiction to books. Sitting in a pile in my room are a stack of books I have yet to read.
T
hat's not including the remainder of
The Mortal Instruments
books and it's prequel (I just finished the first one), all of the
Once Upon A Time
books that I own but still need to read, the rest of the
Vampire Chronicles
after
Tale of the Body Thief
, or the Sookie Stackhouse books that have yet to come out. I can barely walk inside of a book store without taking one home with me. It also doesn't count
The Hunger Games,
which I want to read at some point. I'm sure if I think about it there are TONS more that I could list here. But I don't think you want to go through that entire list.
I think I have a problem.